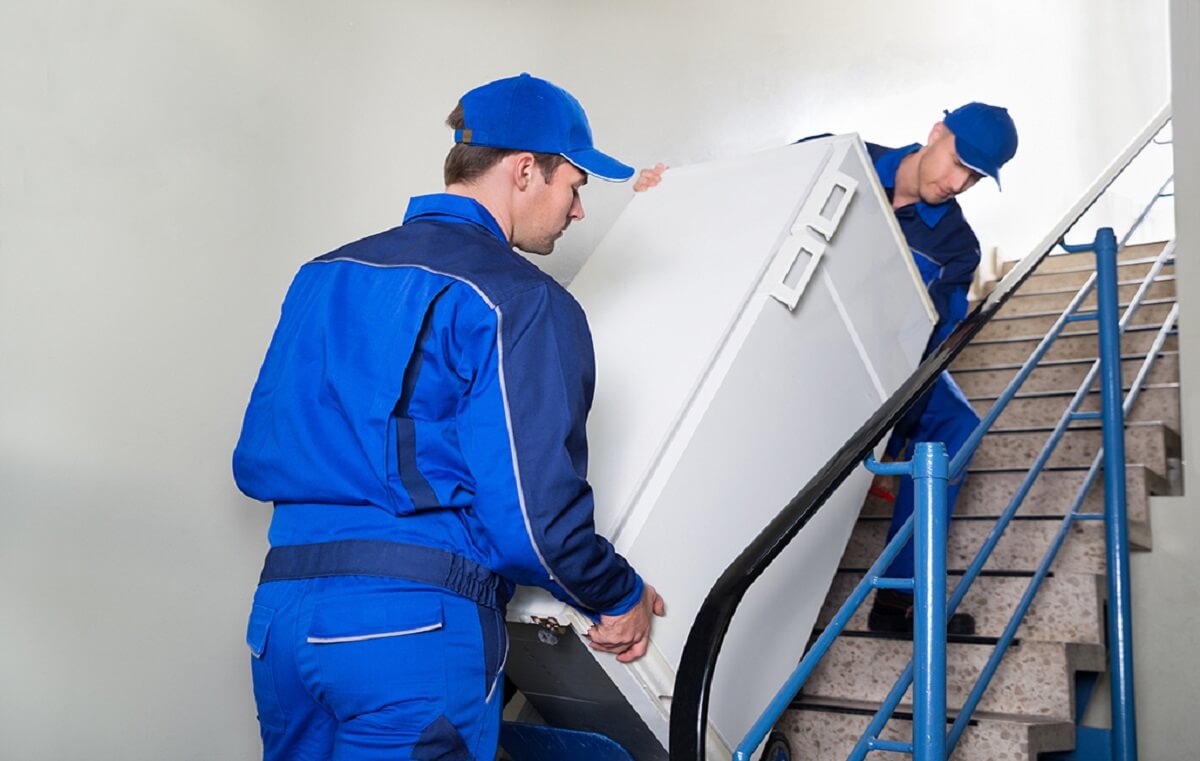 Brisbane Movers Packers provide a complete solution for your fridge removals, as we are the expert fridge removalists in Brisbane. We are not self-proclaimed the best of the best fridge movers in Brisbane; our customers gave us this title for our profound work assistance and performance. There are many reasons why you should choose our fridge removalists Brisbane.
Here are some of the following reasons to hire our professional fridge movers in Brisbane:
1. Experienced Fridge Moving Team
Brisbane Movers Packers deliver the best fridge moving service in the whole of Brisbane with each passing move to promote the quality of our services. Our team has undergone several training sessions and shifted thousands of refrigerators of various types with the proper technique, giving 100% satisfaction to the customer. Our expert fridge removalists Brisbane will be a guide for you in the complete process.
Our fridge movers in Brisbane are well-experienced and come with promising approaches to guard your refrigerator and other things. In the past 10 years, we have designed our ways to get the best packaging strategies, and we have unique ways to deal with any situation which will appear throughout the move, etc.
2. Professional Packaging Of The Refrigerator
It is not just about lifting the fridge, which makes it highly challenging to keep it safe in all the processes. Packaging always plays an essential role during the whole process, and it can make or break the refrigerator during the relocation. We have all types of necessary material and expert fridge movers in Brisbane for it. Using different kinds of wrap, seal tapes, and carton boxes, we provide everything in your budget.
3. Use Of Modern Equipment & Tools For Effortless Loading
It is not easy for a person to move a heavyweight fridge yourself. It is challenging to even lift it an inch. A refrigerator is very heavy in size, so it is generally uneasy while moving. This becomes tougher when you are taking it downstairs or upstairs. But with the help of our professional fridge movers in Brisbane and the use of the latest moving equipment, one can complete their fridge removals. We have high-quality modern equipment, which makes the loading and unloading process of fridge removal easier and smoother.
To lift a heavyweight fridge seamlessly, there is a need for dolly and trolleys, and our team is well trained to use the equipment without any hassle. Brisbane Movers Packers always believe in technological advancement, which is why we always prefer to use high-quality modern equipment in our move.
4. Customer Satisfaction Is Our Priority
Customer service is critical for any moving company to get worked. Clients are our priority in every way, which is the most lovable feature of our company policies. We believe in building a connection with our clients, and this is what makes us best for them. Our customer support team is excellent and operates 24×7 to provide moving solutions and take bookings. You can make contact with us anytime freely for your fridge removals in Brisbane.
We always cultivate significant client discussions and offer personalized plans that are entirely based on the wishes of the customer. This makes our refrigerator removal services very likable among others in the market, and we are prepared to deal with any inquiries or other concerns you may have.
5. Get Quick Pre-Move Survey & Free Moving Quotes
As we have already said, we focus more on being a customer-centric company. For this purpose, we always provide a free removal assessment that facilitates us to give you a happy feeling with a fixed price and an hourly rate quote for your fridge removal services.
As per our customer's choice, our fridge movers in Brisbane will come to your premises to check its size and condition, and it will also give them an idea of how many fridge movers will be required. After getting an idea about your fridge's size and shape, our fridge movers will calculate the estimate of your move so that you can come up with a sensible decision. Then you will conveniently get a guaranteed super affordable price quote with discounts, fantastic offers, and no extra or hidden charges.
Also, apart from the offers, a pre-move survey will save you and us from further clutter and chaos. We can make a good plan to execute it on a moving day to avoid delays and damage.
6. Door-To-Door Fridge Removals Service
Our experienced fridge removalists in Brisbane are leading experts in providing door-to-door moving services for every fridge removal. We do not leave our client just after the move or with the goods in the truck only; we unload, unpack and assemble the fridge to give a complete fridge removals in Brisbane. This is how our professional fridge movers team properly takes care of all your relocating needs and requirements.
7. Hassle-Free Transportation and Reinstallation
Our trucks and vans are modernly designed and available in various sizes to transport small to large-sized fridges and commercial deep freezers. After packaging, our fridge movers load the fridge safely into the trucks using relevant moving equipment like furniture dolls, furniture trolleys, and sliders to accomplish this task. Our trucks are spacious to keep all the items safe, and our professional drivers have good knowledge of the shortest and safest routes to quickly complete your fridge relocation. Along with transportation, our team of fridge moving service in Brisbane unloads and reinstalls your fridge at your new place.